Fleet insurance is a type of cover that enables you to insure multiple vehicles together on the same policy. There are some key benefits to doing this such as saving time and money.
Below are the main types of fleet insurance you can get as well as some ways to save money.
Fleet insurance for families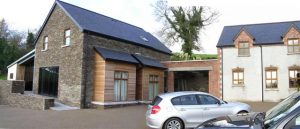 People who have a family often don't consider getting fleet insurance but it can actually be beneficial when you have multiple vehicles. Say for example if you have 3-4 vehicles in your family then you could save money by getting getting them insured together. Family fleet insurance is also a great way to make insurance more affordable for younger family members who might not be able to get cover at a reasonable rate otherwise.
Fleet insurance for individuals
If you have a collection of cars, particularly if they're expensive vintage cars or similar, then you'll want to protect them with the right type of cover. It's certainly possible to cover your cars together under a fleet policy, even if they're of varying values.
Business fleet insurance
There are many types of businesses out there that make use of vehicles. In most cases, it's beneficial for such businesses to insure their vehicles together on a fleet policy. There are fleet policies available for all types of businesses, including taxi firms, truck firms, delivery services, supermarkets etc.
Saving money on fleet insurance
Get a lot of quotes – One of the best ways to save money is by getting fleet insurance from Cheapfleet.co.uk or a similar site that enable you to get quotes in a very quick and easy manner. When you have quotes from a lot of different insurance providers you can then compare them easily and pick the one that offers the best value for money.
Make your vehicles secure – Another way to save money on fleet insurance is by making the vehicles in your fleet as secure as possible. Insurers always take how much risk they think your vehicles are at into account so it's certainly worth doing this.
Limit cover options – A very reliable way to cut down the cost of fleet insurance is to limit cover options. For example instead of getting fully comprehensive cover, you could get a third party policy.
Increase excess – Excess is the amount you'd have to pay towards a claim on your policy. Increasing this figure can help to reduce your premium.